DannyShane is an innovative, eco-friendly cycling racewear and roadwear company that was created out a love for cycling and the desire for better apparel — better in terms of fit, style, performance and comfort. DannyShane cycling bibs are made with 100% recycled nylon.
With the avid cyclist in mind, we set out to create the kind of original cycling clothes we wanted to wear, with an eco-consciousness we could take pride in. After years of research, testing and design, the result is DannyShane – the highest quality, eco-friendly, fashionable line of apparel in the cycling industry.
The DannyShane Journey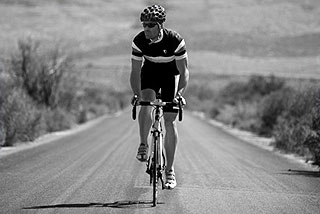 The journey to create DannyShane began more than 3 years ago, with research and a desire to create the most innovative, stylish, eco-friendly, high-performance clothing the cycling world had ever seen. Working with experienced partners in the global sports apparel industry, the DannyShane team went in search of the latest in eco-friendly fabrics, aero-dynamic features and performance technology.
With an artistic eye for style and an intense attention to detail, DannyShane prototype designs were created, road-tested and refined. Every design and innovation was evaluated not only on performance but also on comfort, style and its eco-impact. As a new venture, we were not tied to established protocols or fashions. We were free to think outside the box in terms of style and could fully incorporate the latest technologies, expert advice from around the globe and road-tested feedback from real-world cycling athletes.
The DannyShane Products
After 3 years of research, testing and design, DannyShane launched an innovative, original line of cycling jerseys. Each jersey is infused with bamboo white ash (BWA) in every weave of fabric.
A proprietary fabric uniquely formulated for and at the direction of DannyShane, this material is an industry first and the latest innovation in natural performance fibers, providing natural moisture-wicking capabilities that will not irritate skin or rinse out like a chemical will. Bamboo also captures odor naturally, provides natural UV protection, is incredibly soft and dries quickly.
In an exploding industry of performance wear, DannyShane is in a league of its own. Our luxury roadwear and racewar appeals to the most discerning cycling enthusiast, by combining attention to detail, performance advantages, comfort, style and sophistication.
The DannyShane Eco Commitment
As cycling enthusiasts who enjoy and respect nature, DannyShane is committed to being an eco-conscious company that creates innovative cycling apparel made from a high percentage of rapidly renewable and/or recycled materials. We are equally committed to conducting business with sound environmental practices, such as using electronic means as much as possible, using recycled shipping materials and recycling in our offices and warehouse.
The DannyShane Mission and Vision
Our Mission is to create apparel and elements which bring meaningful complements to the life of our customers. Our Vision is to create a lifestyle brand retrospectively inspired, bold in design, deep in eco-intelligence, and appealing to many.